Route 547 is a balloon loop route which shuttles passengers from Parramatta Station to Macarthur Street and then returns to Parramatta Station. Route 547 only runs three services per day during weekdays, and it usually takes ten minutes to complete the route.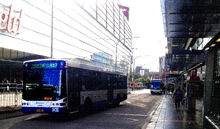 Route 547 departs Parramatta Interchange Stand A2 at the following times:
Route Map
Edit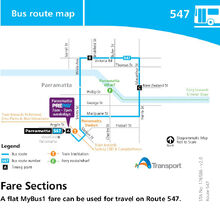 Ad blocker interference detected!
Wikia is a free-to-use site that makes money from advertising. We have a modified experience for viewers using ad blockers

Wikia is not accessible if you've made further modifications. Remove the custom ad blocker rule(s) and the page will load as expected.